Commercial Space—Legal Offices
The technology infrastructure for this leading CT law firm consists of 300 CAT6 Data Cables terminated in Equipment Racks located in the 20th floor Main Equipment Room. The 7th floor file storage room is connected to the 20th floor Main Equipment Room with a Multimode FiberOptic Backbone Cable. The new infrastructure supports EAP&D's new VOIP phone system as well as Gigabit Ethernet data transmission. In addition, RG-6 Quad Shield CATV cabling feeds several wall mounted TV/monitors.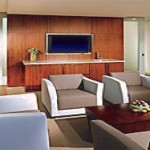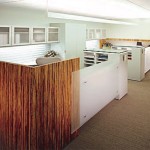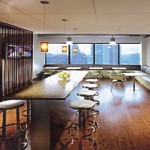 border no show
COMMERCIAL REHABILITATION & RENOVATION
HIGHER ONE, NEW CORPORATE HEADQUARTERS, SCIENCE PARK, NEW HAVEN, CT,
HIGHER ONE, INC, A TECHNOLOGY AND PAYMENT SERVICES COMPANY FOR COLLEGES AND UNIVERSITIES, RECENTLY COMPLETED A 160,000 SF RENOVATION AND REHABILITATION FOR THEIR NEW CORPORATE HEADQUARTERS AT SCIENCE PARK IN NEW HAVEN, CT. THE COMPANY, ALONG WITH WINSTANLEY ENTERPRISES AND THE CITY OF NEW HAVEN, COMPLETED A $45 MILLION DOLLAR PROJECT REHABILITATING TWO VACANT BUILDINGS AT THE FORMER WINCHESTER REPEATING ARMS COMPANY SITE.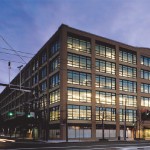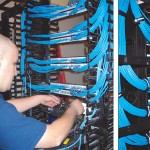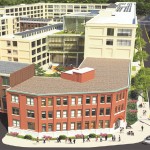 border no show
New Construction—Education
Hopkins School New Haven, CT
Three story academic facility features seminar,
lecture and conference rooms – 550 CAT5E Voice & Data Cables – Centralized Telecom Room, Equipment Racks, Ladder Rack – OSP 50mm Corning Fiber Backbone – OSP Voice Backbone with Building Entrance Terminals – 6 Strand Multi Mode Armored Fiber Backbone – Fiber connections to Life Safety Systems (Fire & Safety)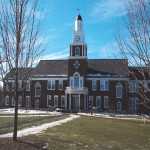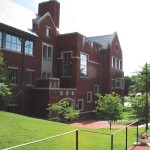 border no show
DATA CENTER RELOCATIION
UNIVERSITY OF ST. JOSEPH West Hartford, CT
Moved/Extended existing legacy Multimode Fiberoptic Backbone providing connectivity to 25 buildings on the West Hartford campus to a new environmentally controlled Data Center. – Installed High Density Corning Cable Systems Fiberoptic Cabinets in deep channel Ortronics Equipment Racks with 10" wide Vertical Cable Managers. – Installed above cabinet Ladder Rack and underfloor cable management throughout the Data Center. – Moved/Extended 480 existing CAT5E data cables from the old Telecom Room to the new Data Center. Placed/moved cables onto 1RMU 48 Port High Density Patch Panels.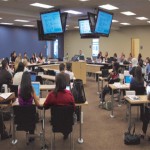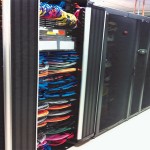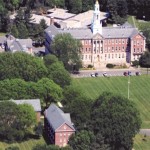 border no show